Subscription Information
The journal is published twice a year (March and October), in print and online. Thanks to generous grants from the Chen Chong Swee Asian Arts Programme at Yale-NUS College, Singapore, and also the Foundation for Arts Initiatives, Paris, the journal's online editions are now freely available via Open Access, online at Project MUSE.
For print issues, the subscription form is available here or contact orders.nuspress@nus.edu.sg.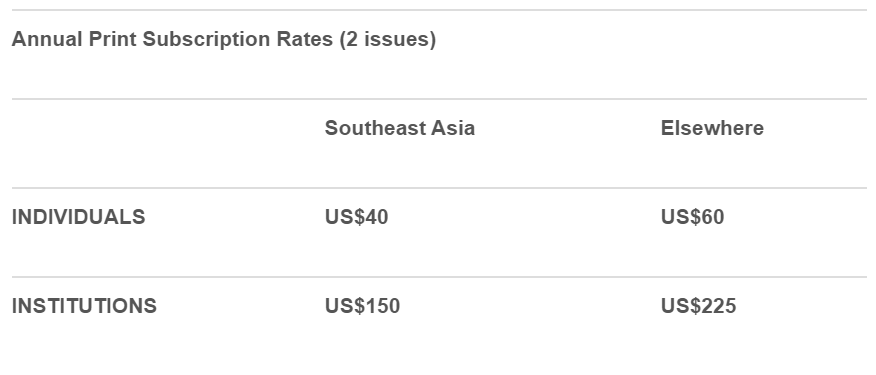 Print editions of our back issues can also be purchased individually via the NUS Press webstore. Prices for single print copies start at SGD 30.00.