We are pleased to announce that the inaugural issue of Southeast of Now: Directions in Contemporary and Modern Art in Asia has been published!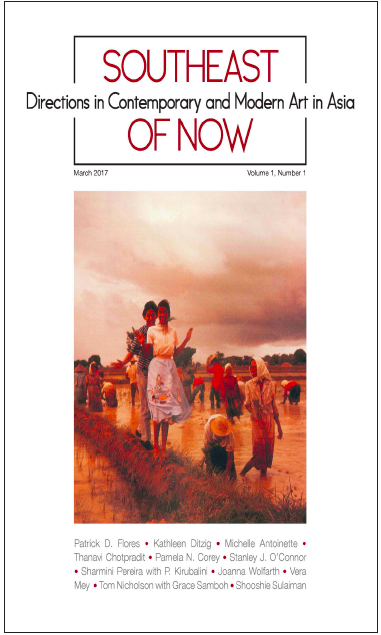 Featuring articles by Patrick D. Flores, Kathleen Ditzig, Michelle Antoinette, Thanavi Chotpradit, Pamela N. Corey, Sharmini Pereira (with P. Kirubalani), Joanna Wolfarth, Vera Mey, Tom Nicholson (with Grace Samboh), and Shooshie Sulaiman, the issue is available as a free digital issue via Project MUSE.
The journal is published by the National University of Singapore Press and it will be published twice a year (March and October), in print and online. For subscription information, please click here.
Our first of several launch events took place at the National Museum of Singapore on January 22, 2017. Our next launch will be taking place in Bangkok on March 7 at the Jim Thompson Art Centre, from 6.30pm.