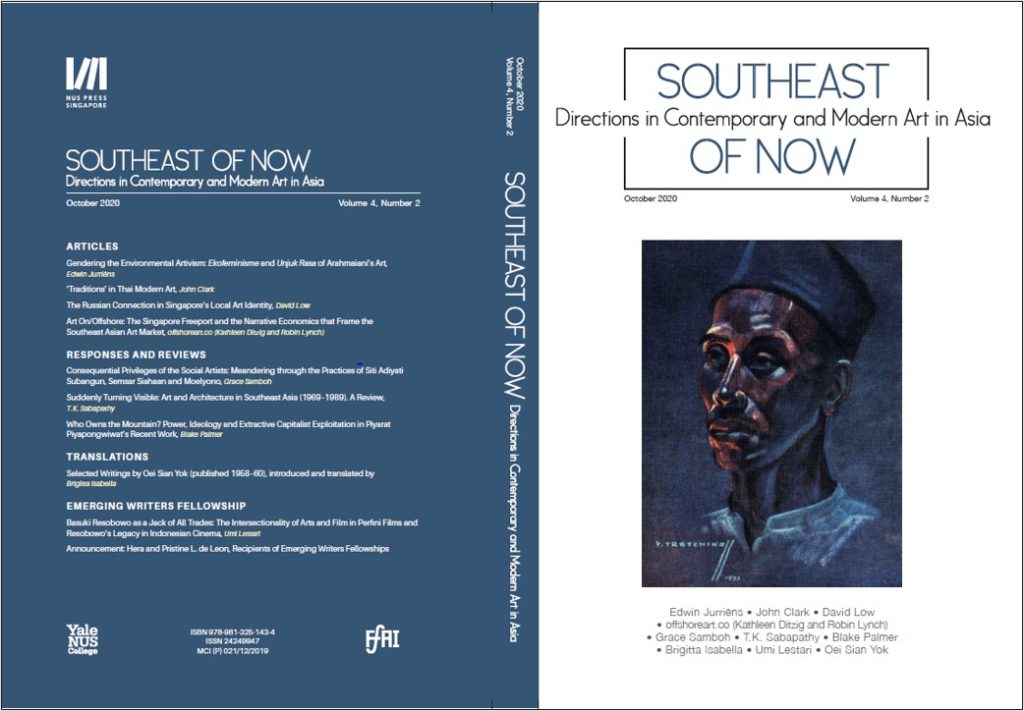 With contributions from: Edwin Jurriëns • John Clark • David Low Kok Kiat • offshoreart.co (Kathleen Ditzig and Robin Lynch) • Grace Samboh • T.K. Sabapathy • Blake Palmer • Brigitta Isabella • Oei Sian Yok • Umi Lestari • Hera • Pristine L. de Leon
Now available for free via Open Access on Project Muse, thanks to the generous support of the Chen Chong Swee Asian Arts Programme at Yale-NUS College and the Foundation for Arts Initiatives.
For subscription information, or to order printed copies, please click here.
Next issue
Our next issue will be a special double issue, published in October 2021, combining Volume 5, Numbers 1 and 2. The double issue will include a special section guest-edited by Jiat-Hwee Chang and Ho Puay Peng, as well as essays by Hera and Pristine de Leon, recipients of our Emerging Writers Fellowship, and much more. As always, this will be published in print and online by NUS Press and available to read for free online thanks to the generous support of the Chen Chong Swee Asian Arts Programme at Yale-NUS College and the Foundation for Arts Initiatives. All past issues are available to read for free via Open Access at: https://muse.jhu.edu/journal/716