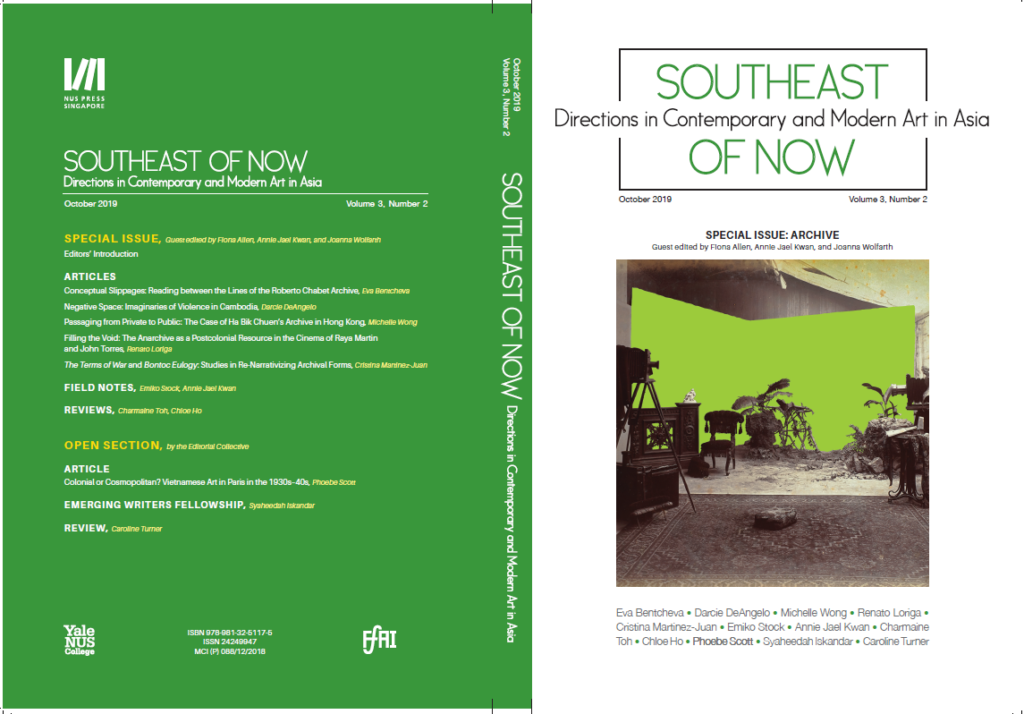 Special Issue, Archive, guest edited by Fiona Allen, Annie Jael Kwan, and Joanna Wolfarth. Featuring contributions from Eva Bentcheva, Darcie DeAngelo, Michelle Wong, Renato Loriga, Cristina Martinez-Juan, Emiko Stock, Annie Jael Kwan, Charmaine Toh, and Chloe Ho.
Open Section, from the Southeast of Now editorial collective. Featuring contributions from Phoebe Scott, Syaheedah Iskandar, and Caroline Turner.
Now available for free via Open Access on Project Muse, thanks to the generous support of the Chen Chong Swee Asian Arts Programme at Yale-NUS College and the Foundation for Arts Initiatives.
For subscription information, or to order printed copies, please click here.
Calls for Papers and Applications