One of the great challenges of our time is to make sense of the world on a global scale, even while facing ever more urgent concerns at various local levels. While artists, curators, critics, and scholars of art have embraced this challenge for some time now, the global discourse of contemporary and modern art remains stubbornly asymmetrical, with many contexts for discussion oriented to the North and the West, and also to the new and the now.
SOUTHEAST OF NOW: Directions in Contemporary and Modern Art in Asia was established by a collective of scholars and curators with the aim of looking and listening closely to the discursive spaces of art in, from, and around the region we refer to as Southeast Asia, from an historical perspective. The journal presents a necessarily diverse range of perspectives not only on the contemporary and modern art of Southeast Asia, but indeed of the region itself: its borders, its identity, its efficacy, and its limitations as a geographical marker and a conceptual category. As such, the journal is defined by a commitment to the need for and importance of rigorous discussion, of the contemporary and modern art of the domain that lies south of China, east of India, and north of Australia.
Reflecting a defining preoccupation of the journal, SOUTHEAST OF NOW is a title that playfully yet provocatively announces a need to rethink outmoded conceptions of centre and periphery. The title functions as a reminder that Southeast Asia is named, and to a large extent discursively defined, in relation to an imagined geographical centre in the North and the West. It is also a reminder that discussions of contemporary and modern art are increasingly framed by an imagined temporal centre: that of the now. Resisting the pressure to be always up-to-date and forever new, the journal instead values the historicising of recent practices, from the 19th century (and before) to the present (and after). We further announce our purview as Contemporary and Modern Art — a reversal of the usual order — in a deliberate gesture to destabilise assumptions of a teleological progression from a time (or times) referred to as the "modern" to one (or many) we call the "contemporary." Our conception of Contemporary and Modern Art recognises the often complexly layered nature of these modalities of thought in artistic practice, as well as curatorial and scholarly discourse.
Publication
SOUTHEAST OF NOW: Directions in Contemporary and Modern Art in Asia will publish online and in print twice yearly by NUS Press. All published material in Volume 1 (Number 1 and 2) will be freely available online, in order to reach a broad readership in the region and beyond, both within and external to universities and other institutions. Readers are also able to order print copies of the journal. With the assistance of our supporting institution, the Cultural Centre, University of Malaya, we are working towards having the journal listed in all relevant academic databases. Subsequent issues will most likely be available for a modest subscription fee. We are in the process of fundraising to keep the journal Open Access on a long-term basis.
About NUS Press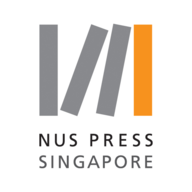 NUS Press publishes academic books and journals, as well as general non-fiction. Our home market is Singapore and Southeast Asia, but our books are distributed internationally. We publish books of special relevance to Southeast Asia and we maintain a disciplinary focus on the humanities and social sciences. Our publishing mission is to enable the dissemination and creation of knowledge through the publishing of scholarly and academic books; and to empower learning, innovation and enterprise for the Asia-focused global community. All NUS Press books must be approved by a Publishing Committee, drawn from the ranks of the academic staff at the National University of Singapore. The Press is 100% owned by the National University of Singapore and is currently managed by Peter Schoppert.
Submissions
Abstracts (and other proposals) submitted in answer to our Call for Papers will be assessed by the editorial collective, with guidance from our advisory board when necessary. The submitter of an accepted proposal will be notified to hand in the full manuscript by the appointed date, which will then undergo a process of double-blind peer review. It is anticipated that in most cases, one peer reviewer will be a leading scholar in the field, and the other will be a graduate student or early career researcher.
In addition to abstracts and other proposals submitted to us, the editorial board may invite selected scholars, artists and other persons to submit proposals. Invited manuscripts will still be subject to double-blind peer review, as outlined above.