We are pleased to announce that Volume 2, Number 1 of Southeast of Now: Directions in Contemporary and Modern Art in Asia has been published! The theme of the issue is movement.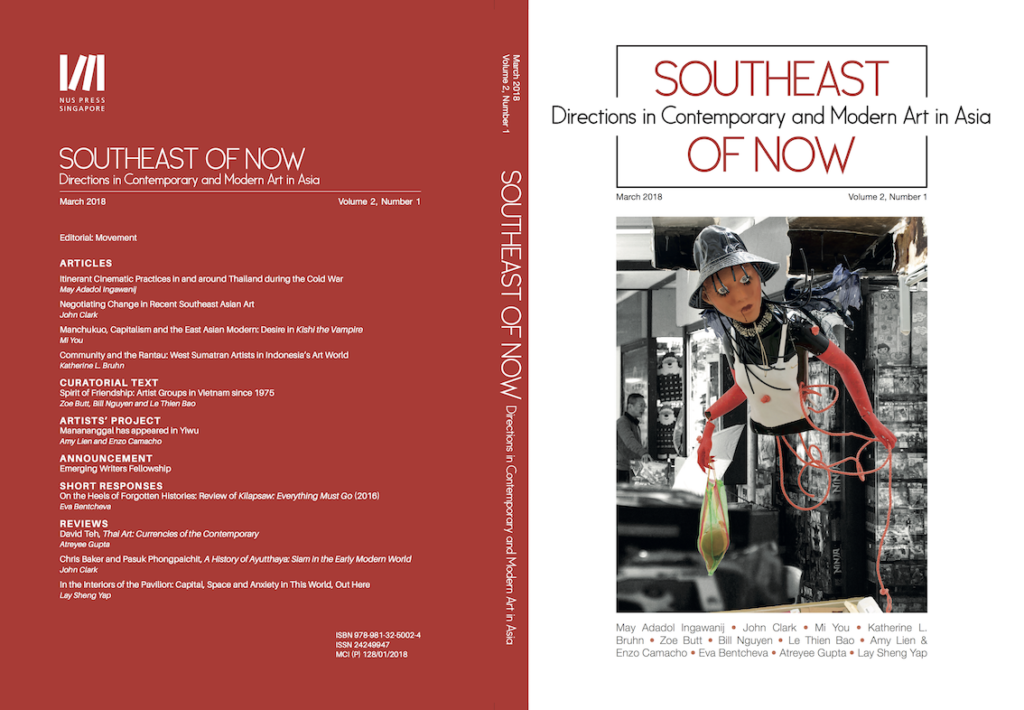 Featuring contributions from May Adadol Ingawanij, John Clark, Mi You, Katherine L. Bruhn, Zoe Butt with Bill Nguyen and Le Thien Bao, Amy Lien and Enzo Camacho,  Eva Bentcheva, Atreyee Gupta, and Lay Sheng Yap. The issue is also available online via Project MUSE.
The journal is published by the National University of Singapore Press. It is published twice a year (March and October), in print and online. For subscription information, please click here.
Cover image: Amy Lien and Enzo Camacho, image from Manananggal has appeared in Yiwu, 2018. Courtesy of the artists.